(For an explanation of loan delivery using the Pocket-PC look here). This article concentrates on the bulk issue of devices. Suppose for example that: Theatres request 10 T34 Syringe Drivers
It would be time-consuming to have to enter 10 individual loan delivery list items. Instead, clicking the Add Batch button on the Items tab of the Loan Delivery List property page will simplify this.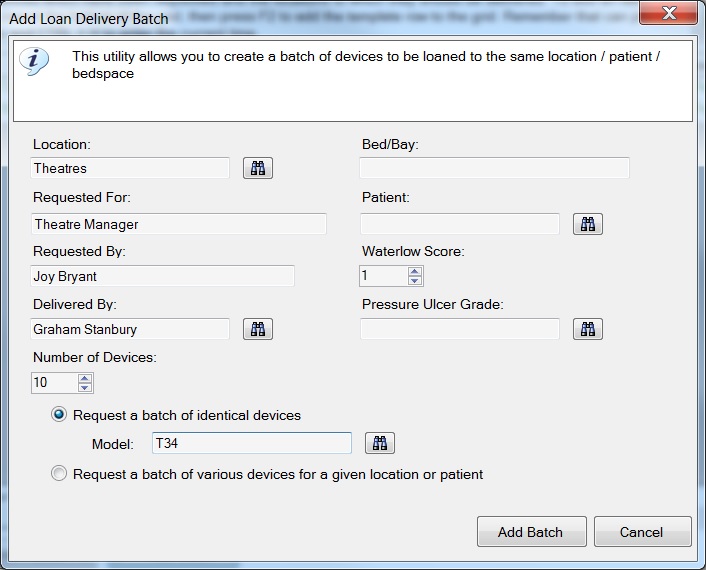 This automatically creates the following delivery list items: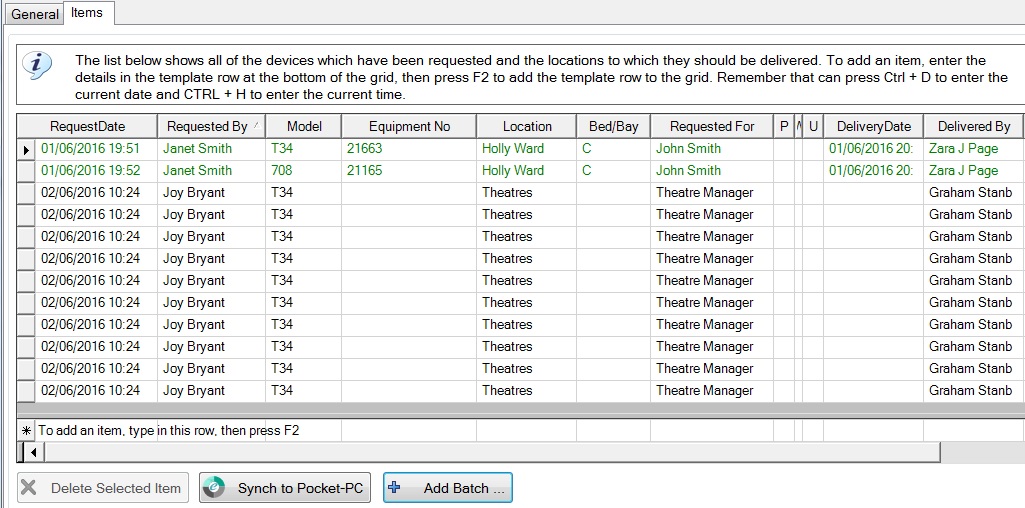 The devices may be "picked" using the Pocket-PC as with any other loan and delivered in the same way.
It can also be useful to use this technique when issuing multiple devices to a single patient – just leave the model field empty and update the list manually after the batch has been added.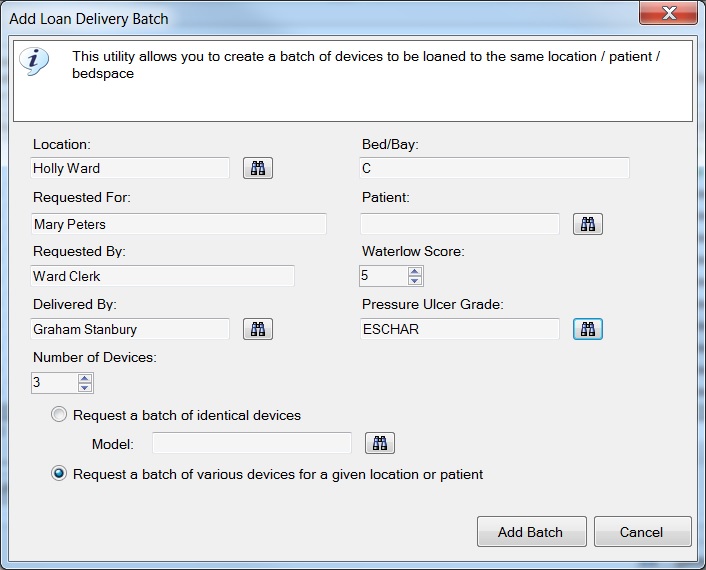 This adds the following items: