New in 1.17.3 – Application Styling
By default, E-Quip AM is designed to emulate the appearance of the Blue colour scheme within Microsoft Office 2007. All of the rules which define this style are held in a file called EQuipDefault.isl. Each time E-Quip AM runs it searches for this file in the folder C:\ Program Files \ Integra \ E-Quip AM \ Bin and loads the style definition from it. Below you can see E-Quip running with 2 different styles: the appearances are significantly different.
As from version 1.17.3 E-Quip AM now ships with several alternative style definition files and also with a powerful run-time utility which allows new styles to be loaded. This utility, the Application Stylist, also allows individual styles to be modified by users at an extremely detailed level.
To run the Application Stylist, go to the user Options screen. You will find this under the Application Control Menu (the circular icon in the top left-hand corner of the screen).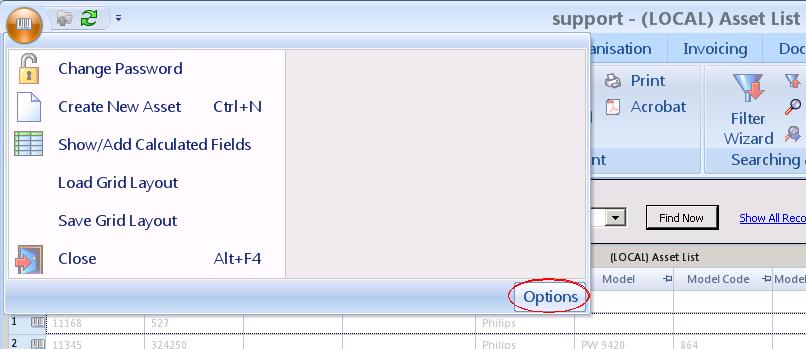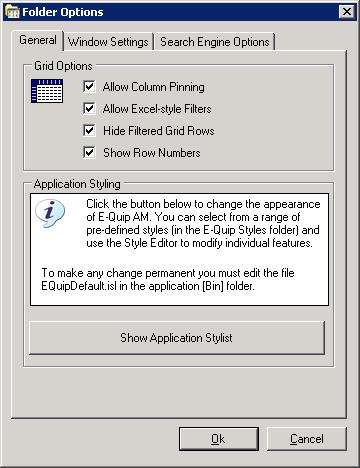 Click the Show Application Stylist button to display the Application Stylist.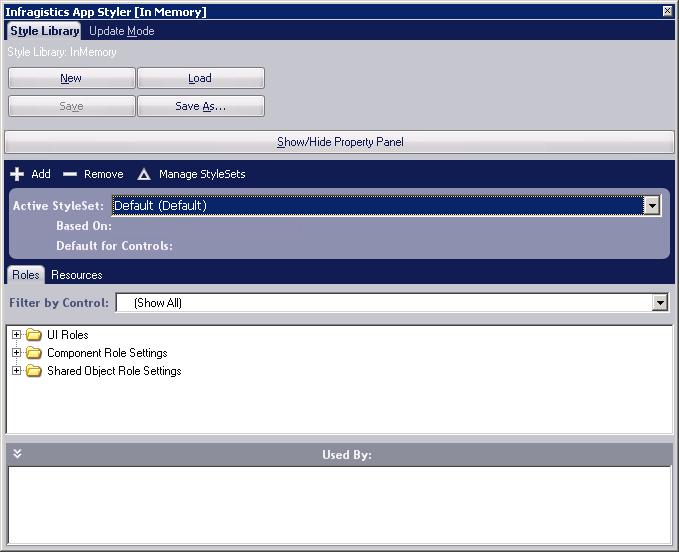 This is a complex and powerful utility and does far more than can be explained in a few lines. However, it is simple enough to show how to configure E-Quip to use a different style.
1. Click the Load button, then select one of the style sheets in  C:\ Program Files \ Integra \ E-Quip AM \ Styles. This will instantly change the style of E-Quip, but this change is only temporary; the next time you run E-Quip the style will revert back to its default.
2. In order to make the change permanent, click the Save As button, then navigate to  C:\ Program Files \ Integra \ E-Quip AM \ Bin and overwrite the file EQuipDefault.isl.
Before experimenting it would be a good idea to save a copy of EQuipDefault.isl so that you can restore the application's original appearance at any time.
Have fun!