Version 3.7.6 is now on general release. The headline feature in this release is the interactive dashboard, which you can read about here in the article about the user-group meeting. The dashboard is fully documented in the Help but it's a bit too long to reproduce here. If you email Jack, Sarah or Phil they will send you a PDF version. The diagrams don't fit perfectly but you'll certainly get the general idea.
There are some other new features that have been requested by users as well. Here is a summary:
Personnel
1. The address tab of the personnel property page now has an email link field which will open your default email client. The link field is read-only and is automatically copied from the email field when it is edited. To use the link, move the mouse over the formatted email address and press control + left mouse click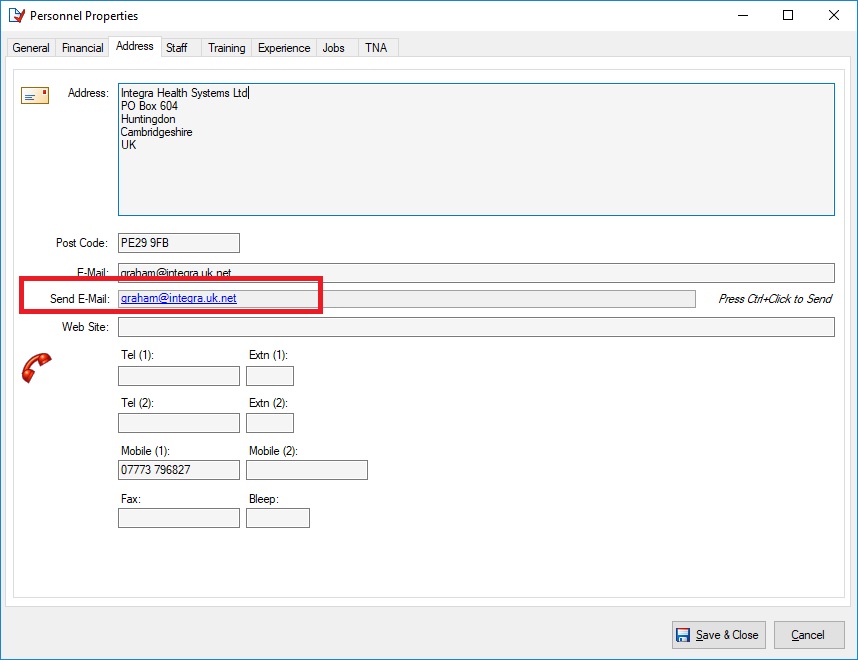 Importing Data
1. Spare Parts Import
It is now possible to import spare part lists using the Excel Import Wizard. The following attributes can be imported:
Spare Part Code
Part No
Short Name
Brand
Supplier
Units
Effective Price
Bin Location
Bin Code
Bin Name
2. The Caller Ref field has been added to the job import.
Additional RFID Interface
1. An interface has been added for the Lyngsoe RFID equipment tracking application.
Quick Report
It is now possible to force Quick Report to restrict records for child sites, locations and services.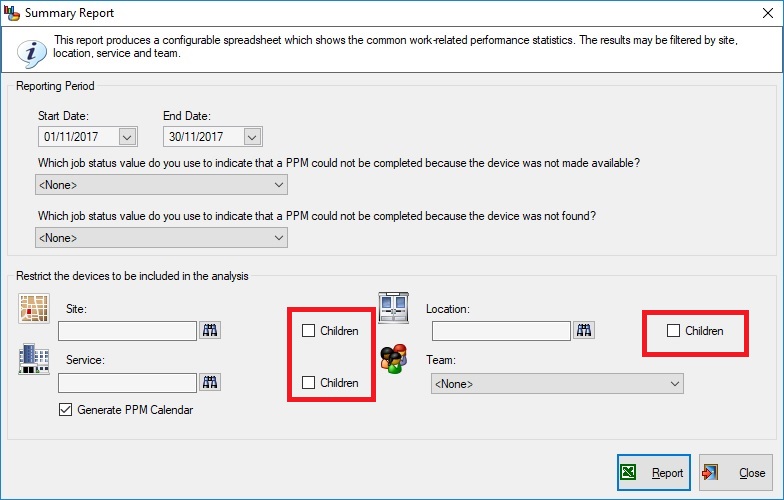 TNA Report
It is now possible to force the TNA Report to include staff records for child locations and child services.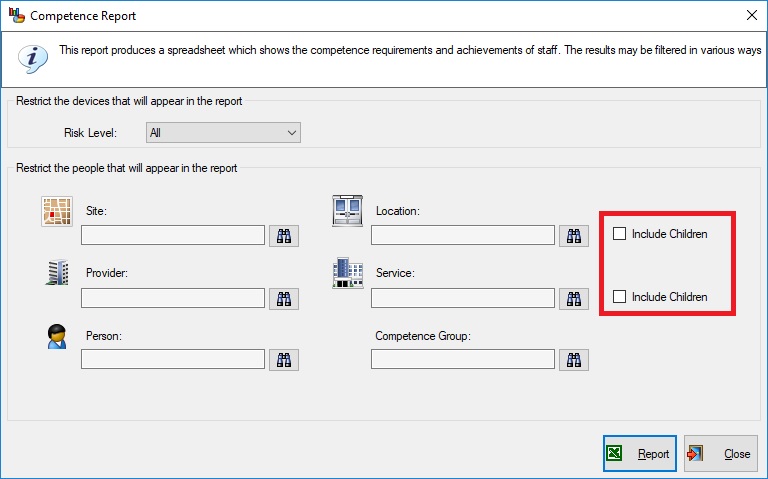 KPI (NPAG) Reports
It is now possible to force the NPAG KPI Reports to include staff records for child sites, locations and services.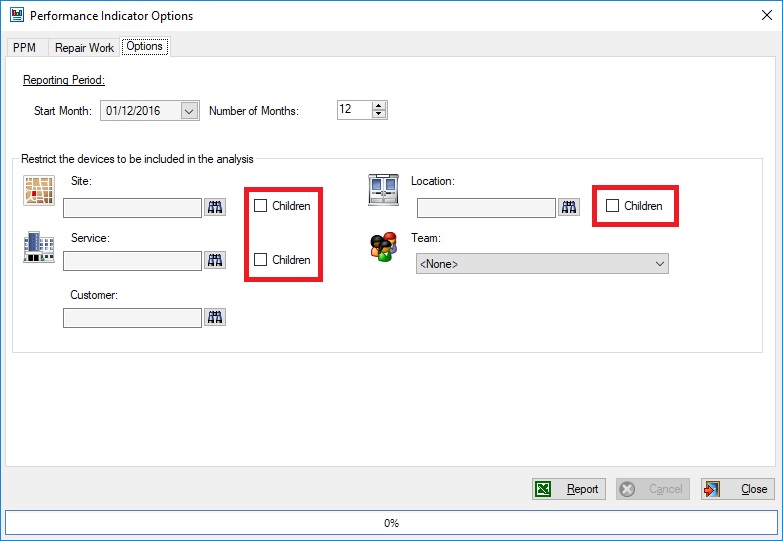 Jobs
1. Task date validation has changed. Previously it was not possible for the task start or end dates to post-date the job's work end date. However, some users create tasks to record administrative work and quality assurance checks which do not start until the work has completed.
Security & Permissions
Previously there were five permission levels that could be granted to groups for each entity. These were:
Read
Write
Add
Delete
Control
In order to deactivate or reactivate records the user was required to have Control permission, which was the highest level. This meant that users who could deactivate records could also delete records, which was not always desirable.
A separate permission has now been added called Archive, specifically to allow users to deactivate or reactivate records.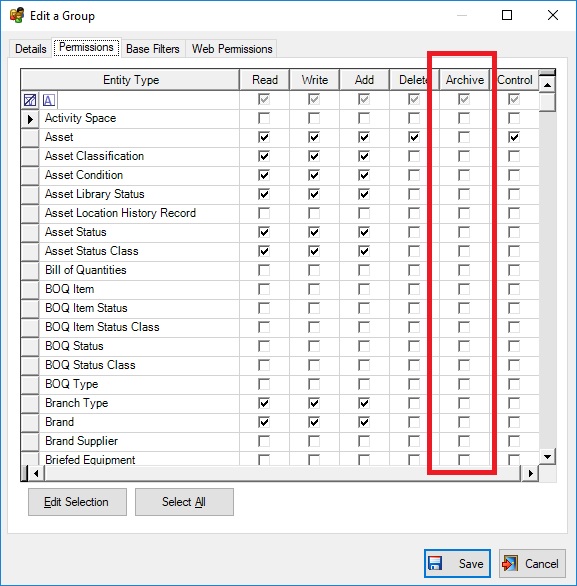 Spare Part Orders
1. A new utility has been added to simplify the process of adding multiple, similar line items to an order.
An Add Batch button has been added to the line items tab of the order property page.


This will display a screen which allows your batch selections to be entered: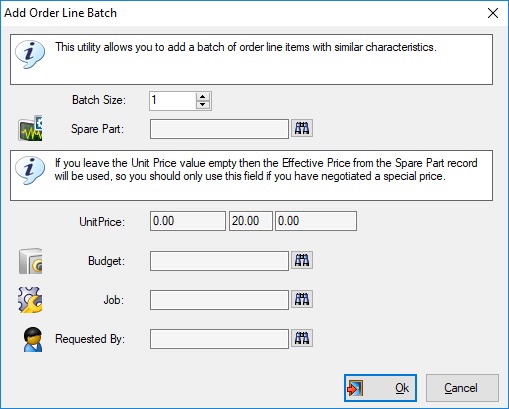 After clicking Ok, a line item will be created for each member of the batch. i.e. the example above would create 5 line items rows.
2. The Order Finder has been added to provide QBE (Query-by-Example) support for orders.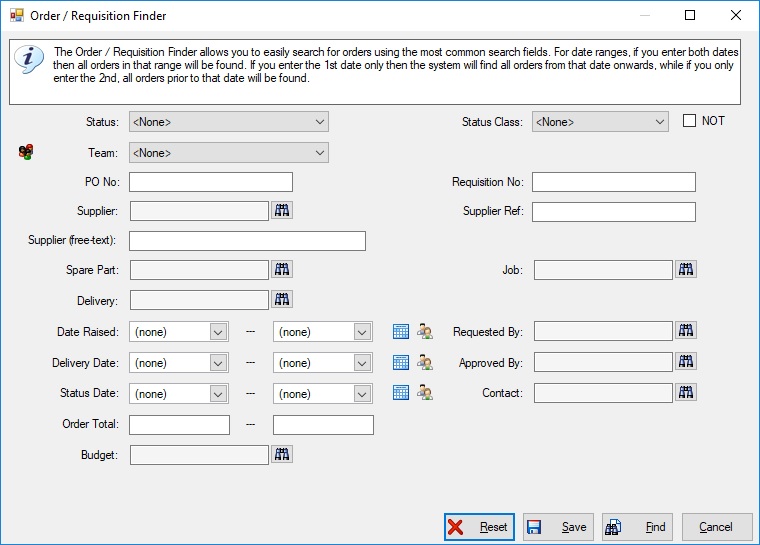 Suppliers
1. A new tab has been added to the orders property page to list all orders for that supplier. It is possible to edit an order by double-clicking on it and you can also raise orders from this tab.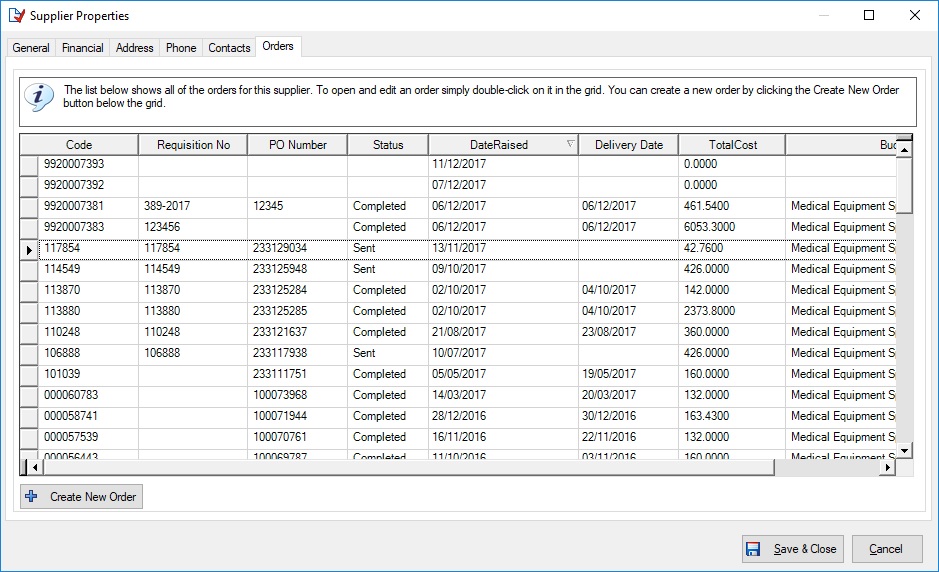 If you would like an upgrade then please contact the support team. As always, any feedback is more than welcome.