While many e-Quip installations allow engineers to commission new devices, for some creating new inventory records is a supervisor-level task. A new screen, Device Commissioning Request, has been added to support this. Essentially the purpose of this screen is to issue a request for a new equipment record to be created. The screen shows enough detail to allow this.  A button on the screen allows the new record to be created. The new inventory record will be populated from the commissioning request.
(Large screen captures don't work too well in blogs, but Ctrl/+ on most browsers will allow you to zoom in)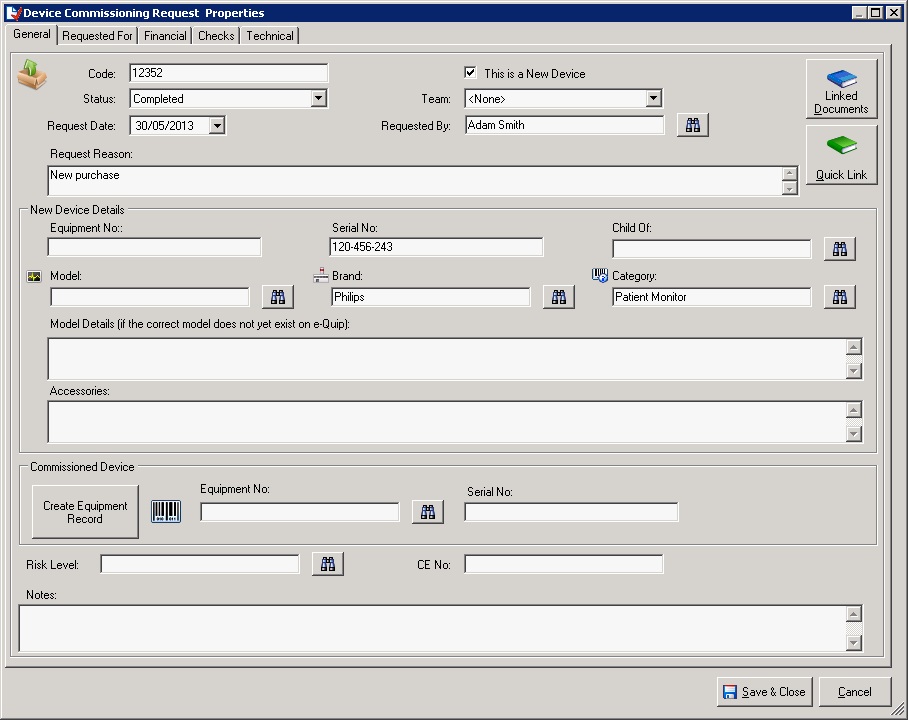 The first tab gives details of the device which is being commissioned. The user can select a brand, model & category, or if the model does not exist on e-Quip, may enter the model name as free text.
The second tab identifies the site, location, health care provider and branch that the device is for.
The third tab contains financial information.
The Checks tab lists all the various checks that have been carried out.
The last tab contains information relating to how the device will be maintained. On this tab it is also possible to link to the commissioning job for the device.