And so, as the Great-tit of time nibbles through the Gold Top of eternity, and the unseen mouse droppings of fate nestle in the crunchy fruit-and-nut muesli of destiny, I can't help but notice that 2018 is almost upon us. (with apologies to Humph). Perhaps now is the time for a brief look back at 2017. In keeping with the spirit of 2017 I have introduced some "fake news" into the proceedings. I have to say that while writing this I have digressed from my chosen path several times. I make no apologies for this; after all, no-one reads this rubbish!
When I wrote this it was still 2017 – it has just taken me until March 2018 to click "Publish".
New Users
Over the year we have gained around a dozen new customers, with the current grand-total now standing at around 65 NHS Trusts. We have 9 clients who plan to go-live in the first 3 months of next year, which is going to keep Pete (data migration), Phil (training), Sarah (don't even ask – Sarah does everything) and Jack (support) busy for a little while.
We Opened our New Office
We now have a new office in Stafford. This is where Sarah, Phil, Jack and Peter work. We have more than enough space for meetings, training courses etc. Our old offices are now encompassed within  Sainsbury's in Ely, probably somewhere near the deli counter.
I did my 50th Parkrun
I'm sure that you all follow the blog religiously and have already seen this article. If you don't know what Parkrun is then check out this link. It's one of those life-changing things that changes your whole view of life, the universe and, well – everything. Not only does it get kids' noses out from computer games but it also lets 62-year-olds run around the park splashing in puddles like we were 6 again. The only difference is that when I was 6 the risk of heart attack was somewhat lower. Funnily enough, when I come home covered in mud I seem to get in more trouble now than I did when I was 6.
EBME Seminar
I'm sure that you're all familiar with this event. The venue is perfect and John and Ruth were perfect hosts, as always. This tends to be the day when we meet more engineers & technicians than managers. Phil & Sarah ran the stand by themselves for the first time, while Peter & I focused on the buffet.
"Action Jack" Arrives
Jack is the latest addition to the support team. His new sobriquet comes from the job status that we have added to indicate that Jack is on the case. A lot more gets done a lot quicker if your call has a status of "Action Jack" rather than "Action GRS". (in case you don't know, GRS is me).
Philips Biomed Conference
This is the biggest conference of the year for us and probably always will be. We have been involved with this event since it first started, back when it was the Hewlett Packard Biomed Conference. Ian Watson was one of those exceptional guys that saw "the big picture". Forget whose budget something come from, if it made customers happy then Ian made it happen and sorted out the "bottom line" afterwards? I learnt a lot from Ian.
Does anyone remember that blasted parrot that screeched throughout the presentations at the Botanical Gardens in Birmingham? This year was the 20th, although I'm not sure what happened to the 19th. Call me a pedant, but if you postpone an annual event for a year, isn't that the same as cancelling it?
This year, Phil, Sarah and "Action Jack" manned the stand, while Peter and I focused on the buffet.
I met thingy "off-of" Parkrun
(yes – you can have two prepositions next to each other). At a Huntingdon Parkrun I met Paul Sinton-Hewitt. Ok, so he has a hyphen. I'm not a fan of hyphens because they generally mean "posh", but this guy has probably done more to get the nation and its youth out of bed on Saturday mornings and running around in the fresh air.
I also met the chap who designed the Parkrun logo. He has done 600+ Parkruns!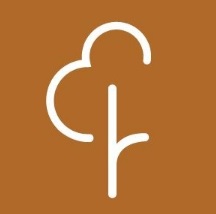 The User-Group Meeting
This was the best-attended user-group ever – period! (No, this isn't the fake news bit). For us, the annual user-group is always a day to look forward to but this year's was exceptional. We had the biggest room that the Clinical Sciences Building at Walsgrave have and the room was completely full. This is one of the highlights of the year for me and the troops and I get a real buzz from seeing how far we've come in a few, short years. A day like this makes all of the hard work through the year worthwhile. I'm sure that the rest of the team feel the same way. In fact, I know that they do.
We've been having meetings at this venue for almost 20 years. If your memory stretches back to the Hewlett Packard and Philips meetings then there has only ever been one other venue of note and that was at a roundabout on the A40 near Warwick (Ok, so it wasn't actually on the roundabout, it was in a Hilton nearby). I would love to stick with CSB at Walsgrave but next year we might need to move to somewhere bigger. We will, of course, ask you first.
Another thing that I expect/hope to change next year is that Phil & Sarah will be running the day and I will focus on the buffet!
This year, we got our first ever round of applause, in response to …
The New Dashboard 
If you don't know about this yet then have a look at this link. Better still, upgrade to 3.7 and start using it.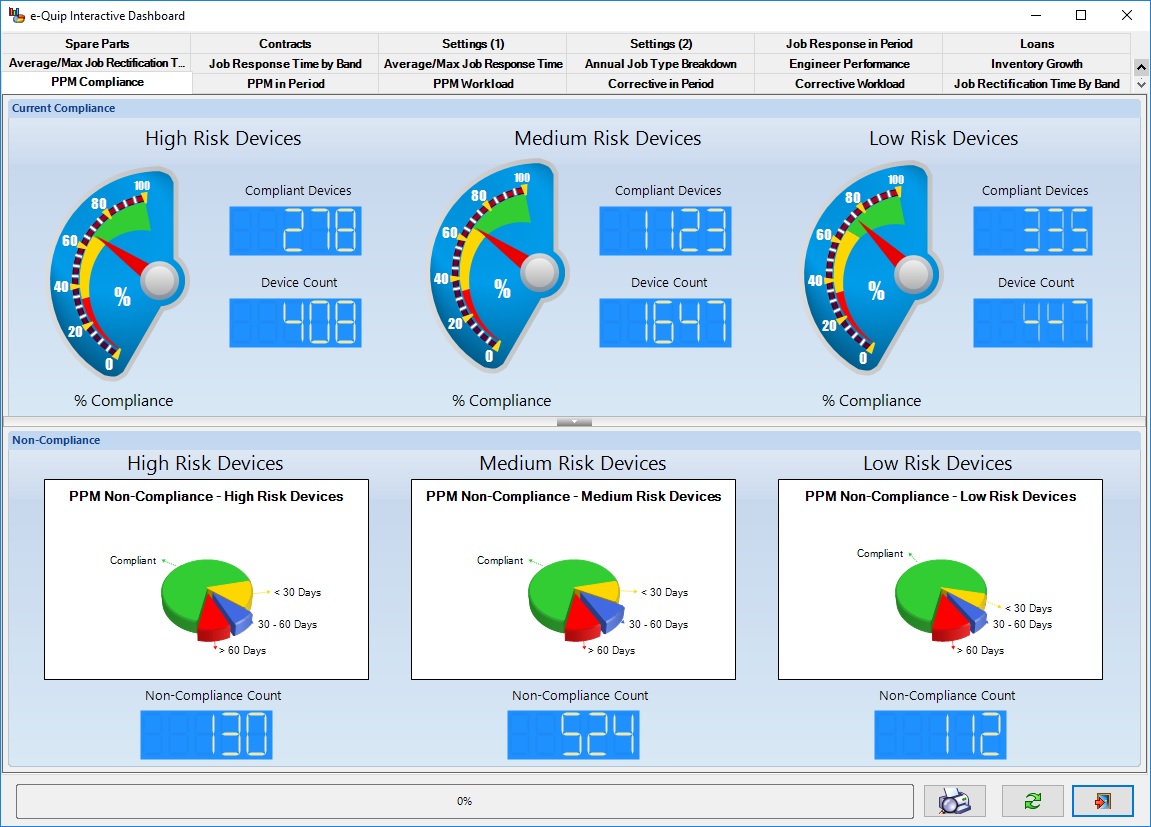 It doesn't just look pretty – you can double-click on any graph or chart to navigate to the underlying data and it's configurable so you can use whatever limits and parameters you choose.
The Patient First Conference
This was a "first" for us (arf!, arf!). We were there because of interest in the nurse training aspects of e-Quip. Phil and Sarah manned the stand, while I focused on the buffet.
BTW: If you don't understand "arf!, arf!" then it loosely translates as "lol". When I was a nipper, there were some things that were represented by certain key phrases, these days they would be called a meme. For instance, when the referee blew his whistle in Roy of the Rovers  the speech bubble said, "Pheep!" ("Pheeeeeeeep!" for full-time). When Superman was heart-broken because he couldn't tell Lois Lane his real identity the bubble said, "choke!", When anyone in the Beano laughed they said "arf!, arf!".
As a sidebar, for reasons that I have never understood despite a 1960's grammar-school education, hiccups in comics were always "hiccough". I could conjugate Latin verbs and decline nouns – for Goodness' sake, I could even speak french better than Ted Heath!  Many languages have words reserved for the written word which are never spoken. "Hiccough" is maybe our equivalent.
The truly weird thing for me was that the venue was ExCeL, which was built on the Royal Victoria Dock. Back in 1971, when I was just 15, I used to work here in the quality control laboratory for Rank-Hovis-McD0ugal. Then, Royal Victoria Dock was the last dock still operating in London. American and Canadian grain ships used to dock at Tilbury, but Russian ships still went to into London and we used to test their grain for moisture and other nasties. At the pubs in Woolwich the Russian sailors used to pay for their drinks with their watches, which used to be pinned up behind the bar. For the price of a bottle of cheap vodka you could choose a watch. So many stories spring to mind about the PLA (Port of London Authority), when jobs were passed from father to son, but maybe that's for another blog.
I like the idea of passing jobs from father to son, but then again, I have four daughters.
2018 and the Future
How will e-Quip move forwards in 2018? It would be simple to say, "we will do A, B & C". The thing is, we don't know what either A, B or C is! If you've been with us for a while then you'll know that A, B & C are driven by you.
Although it's early days, already in 2018 we have added support for a new mobile device, the Nordic Medea, and improved the procurement aspects of e-Quip. We have also added an import tool for Datrend test equipment, a new email interface to Planet-FM and added some new email management tools.
So, watch this space for further developments. Better still, if you have some ideas then pass them on to the support team